May 27, 2020
"You never know who's swimming naked until the tide goes out."
― Warren Buffett
The COVID-19 financial tide has begun to recede leaving many hospitals and healthcare systems waist deep in the waves with no bathing suit. At the same time, many facilities are finding their anesthesia services, which are vital to support all recovery efforts, have been decimated by recent events and are fundamentally "naked", unable to support demand and recover market share. As a direct result of the pandemic, a number of large Anesthesia Practice Management companies, have also lost their "shorts" with well-publicized financial upheavals during the crisis, resulting in a loss of providers and instability.
The time to focus on Anesthesia department recovery is now. During this time of uncertainty, the nation's leading anesthesia consultants at Enhance Healthcare are here to assist you at no cost to you.
We are providing a free remote consultation and assessment of your anesthesia needs.
We have developed Enhanced Recovery for Anesthesia Services ("ERAS") to help hospitals and healthcare systems align with their anesthesia providers to thrive in the post-COVID era.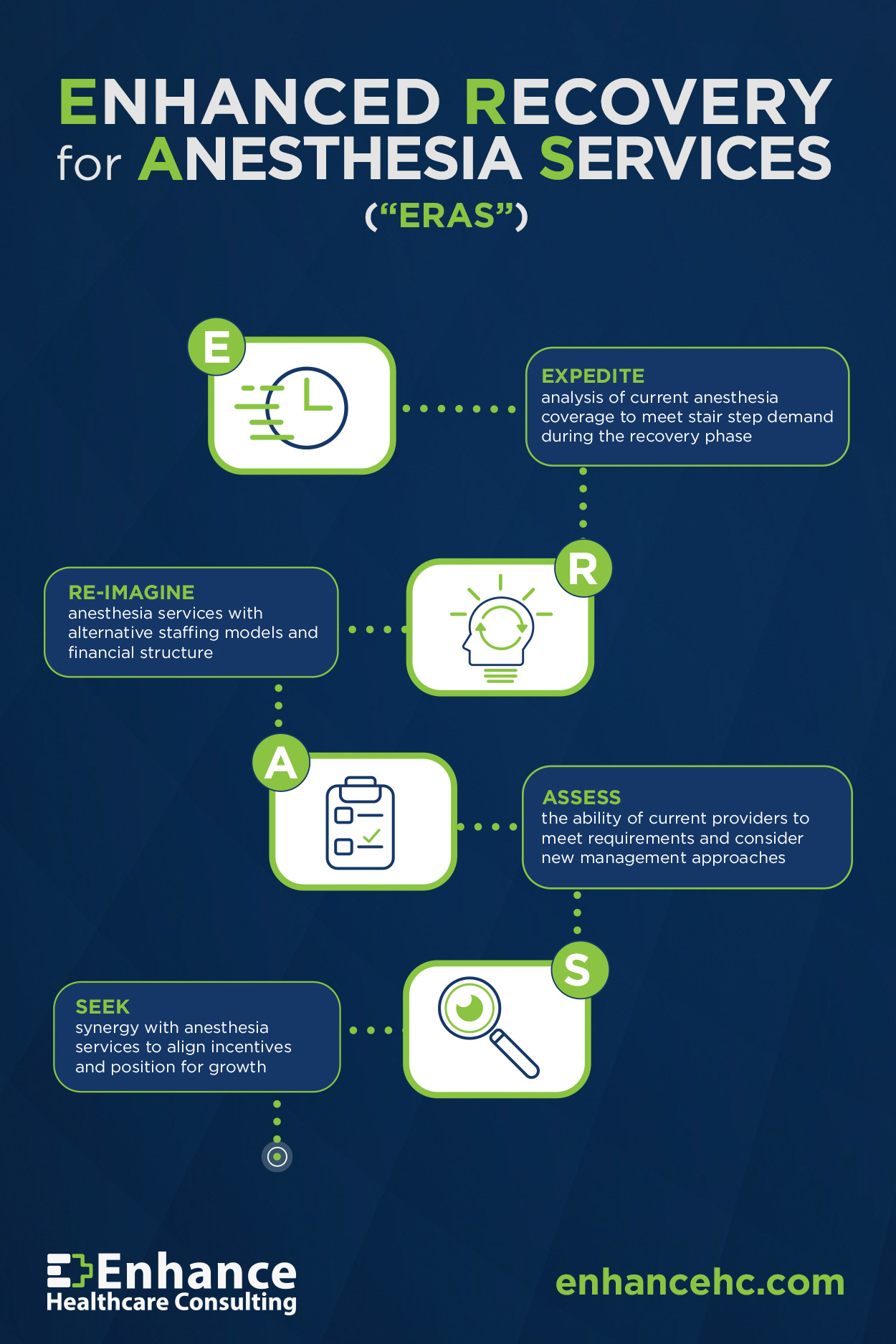 EHC has over 20 years of experience working collaboratively with hospitals and anesthesia groups to "Right Size" their ORs and adapt to the ever-changing healthcare environment. Our expertise makes us the perfect partner as you plan for and manage near and long-term goals in the post-COVID OR. We will use our COVID Recovery Pathway to help hospitals and health systems of all sizes adapt their surgical platform in response to the COVID-19 pandemic and create plans for reopening the OR and managing backlogged elective surgical cases.
The time to plan for a "well-clothed" Post COVID-19 Anesthesia Department is now!