10 Keys to Successful Anesthesia Employment Models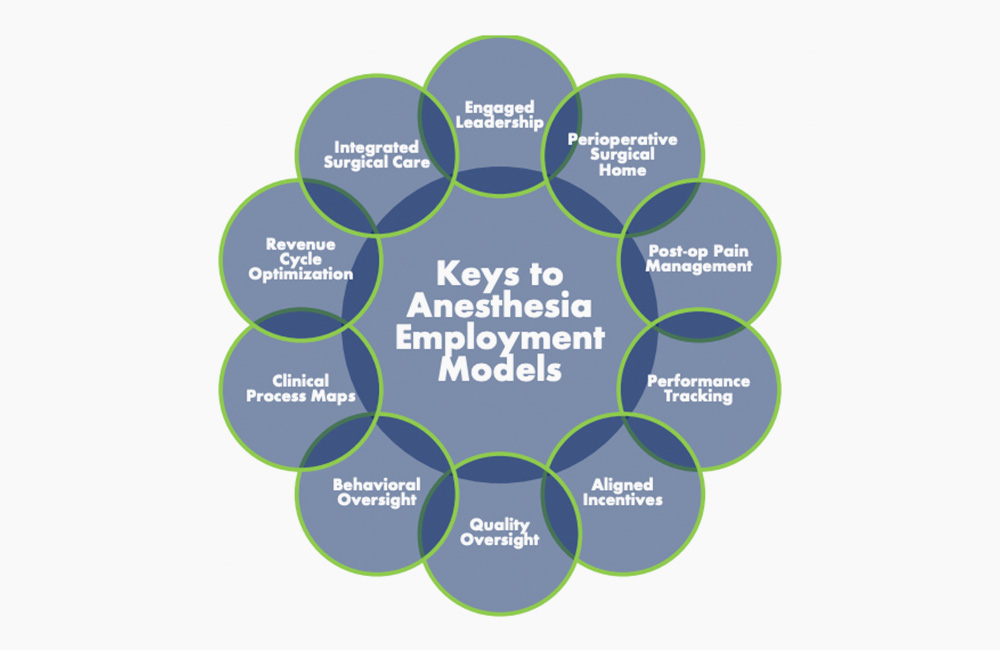 COVID-19 has impacted all aspects of healthcare, including a dramatic increase in hospitals choosing to transition to employment of their anesthesia providers over the course of 2020. In this article we will explore the forces behind this trend and discuss 10 key items to address when considering employment of anesthesia providers in 2021 and beyond.
Traditionally, anesthesia groups have been independent, often with an exclusive contract with a hospital or health system. Since the late 1990's, the frequency and magnitude of hospitals requiring financial support to secure anesthesia services has continued to climb, with over 80% now paying such stipends. As the stipend amounts continued to escalate into the millions and sometimes tens of millions of dollars, many hospitals have come to view significant financial support as de-facto employment. Prior to the COVID-19 crisis however, employment of hospital-based physicians (HBPs), including anesthesia providers, lagged behind that of surgeons, proceduralists and primary care providers.
Subscribe to receive articles by email
Get notifed by email when we release new Insights!