May 11, 2021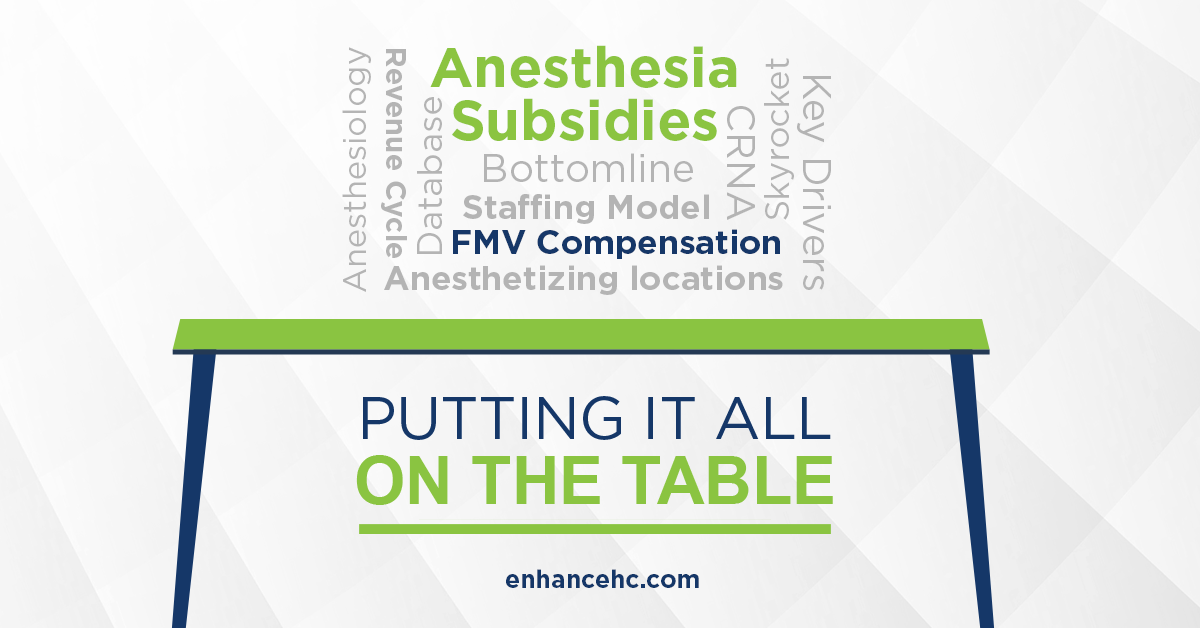 Fair market value for anesthesia provider compensation is determined by supply and demand.  We have access to numerous internal and external surveys of anesthesia compensation that we use to conduct commercial reasonableness assessments. These surveys offer guidance and parameters based on national and local markets.  These surveys don't all look at the same parameters which in turn create a wide range of average payments. It also creates a tendency for stakeholders to cherry pick the surveys that support their argument.
Furthermore, job requirements of anesthesiologists are far from similar.  At the simplest level, positions at Surgery Centers with no night or weekend responsibilities differ dramatically from hospital-based positions, yet providers at both practice settings are included in broad surveys.  Drilling down further, considering only hospital-based anesthesiologists, there is dramatic variation in allocated vacation, frequency of call, subspecialty care required, staffing model used, and case complexity and acuity.  
Enhance Healthcare's consultants are experts when it comes to analyzing metrics. We use national survey databases and large proprietary datasets such as our EHCData to match compensation to the unique challenges of each facility. Our experts utilize numerous metrics such as ASA units per Anesthesiologist, subsidy per anesthetizing location and productivity per provider to support compensation requirements. 
While Enhance Healthcare is not licensed to perform FMV evaluations we always take them into consideration during discussions with our clients.