June 1, 2021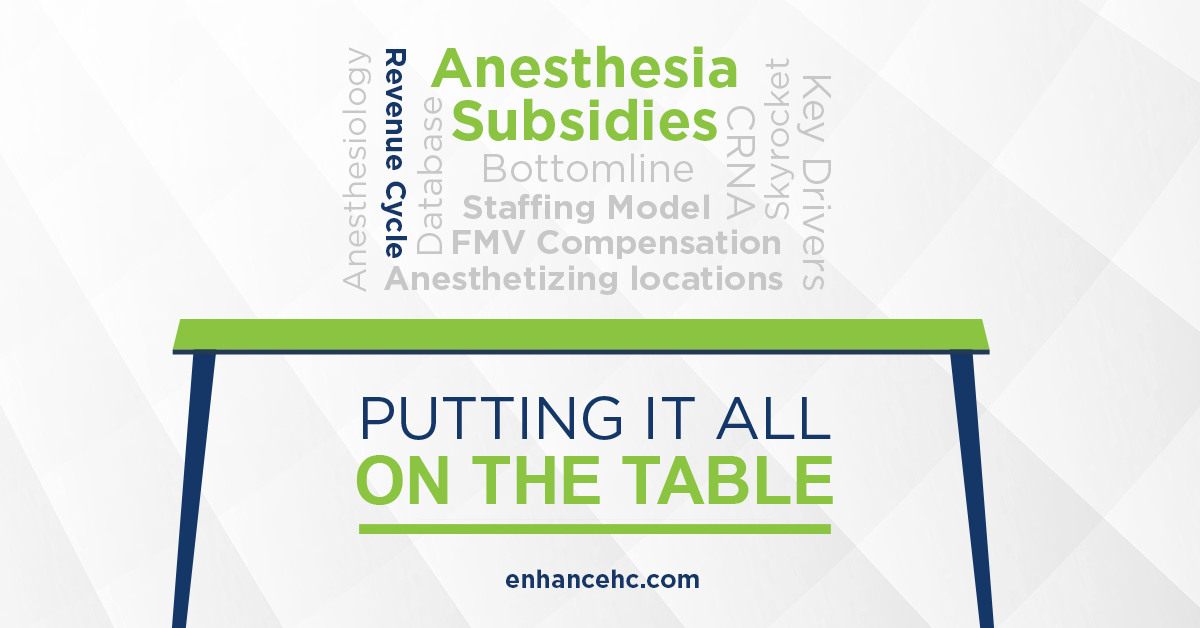 Anesthesia Revenue Cycle Performance is the fourth and final installment of the "Putting it all on the table series".
Anesthesia Revenue Cycle Performance does not receive enough attention before or during contract negotiations between the hospital and the anesthesia provider. Hospitals that are subsidizing anesthesia groups are either directly or indirectly responsible for the group's total revenue collections. In an uncapped revenue guarantee, the hospital is responsible for making up every dollar that is not collected. In flat subsidy arrangements, which may be negotiated every few years, the actual revenue reported by the provider group is often not understood or even challenged.
We recommend that the hospital C-Suite track the entire revenue cycle on an ongoing basis in any subsidized arrangement. By implementing the proper tracking system, hospital leadership can identify areas of underperformance, quantify potential revenue opportunities, and benchmark against standard billing performance metrics.
Enhance Healthcare's anesthesia experts are equipped with the knowledge to develop a dashboard of anesthesia-specific revenue cycle Key Performance Indicators which can be tracked monthly. These metrics create benchmarks and follow average discretionary payer contract rates (along with local/national benchmarks) to proactively determine any drop-off in performance.